Download the Box Tops App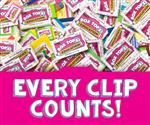 It's SO simple . . . just download the Box Tops App and scan your receipt every time you shop.
Our school earns .10 cents for every box top. It can add up VERY quickly. Please ask friends, family, and neighbors to help too!
You can register at BoxTops4Education.com . There are other ways to help as well!