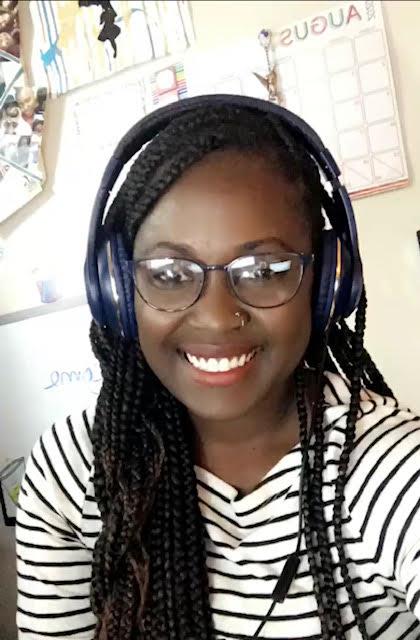 Phone:
Email:
Degrees and Certifications:
Ms.

Ajah Thomas

We are so excited to annouce our 2020-2021 Teacher of the Year - Ms. Ajah Thomas! In a year full of so many unknowns, social-emotional and health needs, and all around transformation of education as we know it, Ms. Thomas has stepped up to lead Wedgwood staff and students to greatness. Her leadership within the science department- both internally of the school, and externally across the district, has supported other teachers with strategies to maintain the rigor of high-quality science instruction, even in a virtual setting. When you enter Ms. Thomas' virtual classroom, you will see students with cameras on, the chat box full, and hands-on activities occurring in students' homes around the community. She uses videos, polls, discussion boards, games, and interactive tools to ensure students stay engaged in learning and master 6th grade science skills. Wedgwood is so lucky to have Ms. Thomas part of our team! Congrats, Ms. Thomas! #Wedgwoodstrong
Announcements
Click HERE for the times/locations of district meal distribution. Multiple meals for the week will be distributed on Wednesdays and Fridays.

Are you having challenges accessing district digital platforms?

Click here for issues related to Canvas, ZOOM, Gmail, Parent Portal, Student 360, Clever, Galileo, or any other instructional resources. Ferguson Florissant District Technology Services will contact you shortly.

Do you need service to your District Issued Chromebook?

Click here to fill out a service request for issues with the Chromebook hardware (sound, broken device, etc.). Ferguson Florissant District Technology Services will contact you shortly.
Principal



Dr. Katy Chambers
Principal

Dr. Katy Chambers was thrilled to be given the opportunity to re-design Wedgwood Elementary into Wedgwood Sixth Grade Center to support the transition of FFSD youth into secondary school. Dr. Chambers has over 15 years of experience as a middle school educator. Dr. Chambers started her career in education serving as a school and community resource volunteer for the United States Peace Corps from 2003-2005. She spent two years in Cassel Village, South Africa, where she supported the development of schools and the community. She began her work in our district as a social studies teacher at Cross Keys Middle School from 2005-2010. Dr. Chambers returned to Ferguson-Florissant School District in 2015, as the Principal of Ferguson Middle, after serving five years as an administrator in the Hazelwood School District.

Dr. Chambers holds her Doctorate in Educational Administration from Lindenwood University, a Masters in Educational Administration from Saint Louis University, and a Bachelor of Arts in Secondary Education from Arizona State University. She is currently a graduate student attending Washington University- St. Louis, pursuing a certificate in Human Resource Management.

Dr. Chambers is committed to ensuring every child – of all abilities, genders, and races- have the skills, the confidence, and the opportunities to explore endless possibilities in life. She is a passionate educator and a dedicated mom to four uniquely amazing children. Her experience with teacher development, and commitment to equity & empowerment will create a positive environment where all students can excel at Wedgwood Sixth Grade Center.

Wedgwood Junior Stars ~ Shining Brighter Together