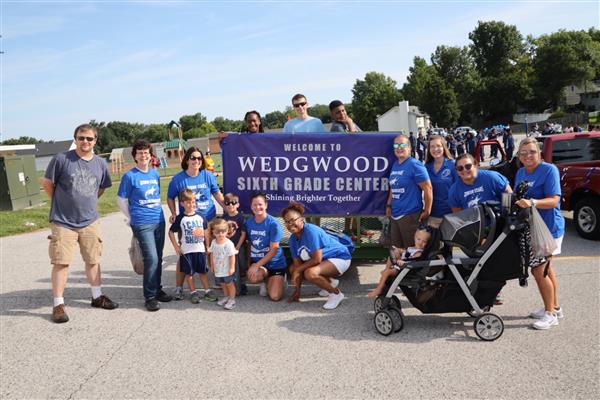 About Wedgwood Sixth Grade Center
Welcome to Wedgwood Sixth Grade Center

Established in 1966 as Wedgwood Elementary School, we have been serving the Florissant, MO community for many years. Our endeavor was always to provide a learning environment where all students could succeed. Wedgwood was one of seventeen elementary schools that comprised the Ferguson-Florissant School District, until the Ferguson-Florissant School District restructuring in 2019. Being rich in tradition, Wedgwood has provided educational services to our residents from early childhood through adulthood. Once the district restructured, Wedgwood Elementary became one of two Sixth Grade Centers in the district. Wedgwood currently serves roughly 350 FFSD youth who are transitioning into their exciting middle school years. During this transitional year, Wedgwood students are equipped with the skills of teamwork, advocacy, and perseverance to successfully navigate the social, emotional, and academic challenges of a rigorous secondary school experience. It is here, at Wedgwood Sixth Grade Center, that our graduating classes unite for the first time as Junior Stars!