Meet the McCluer Counselors

Phone: 314-506-9424
Email:
Degrees and Certifications:
Suzanne Krisch

9th Grade Counselor

I am entering my 20th year as a Counselor at McCluer High School. I have spent my entire professional career in Counseling helping young adults. I believe that education is the cornerstone of preparing to be a successful adult, myself being a lifelong learner. Counseling is not just my profession but it is my passion.

I earned my Bachelor's degree in Criminal Justice and Social Work from the University of Missouri St. Louis and my Master's Degree in School Counseling from Lindenwood University.

I am a proud parent of a son who is entering the 9th grade. I enjoy spending time with him and my loud Italian family when I am not working.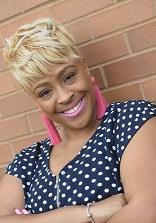 Phone: 314-506-9426
Email:
Degrees and Certifications:
Iris McClendon

10th Grade Counselor

I believe education is the key to a strong foundation in any profession. I have always wanted to be a teacher since I was a little girl growing up in Berkeley, MO. This will be my 13th year in education in which I have taught various grades ranging from Kindergarten through third grade. My love for education started as a teacher and I will always be a teacher at heart. Counseling and teaching isn't just a job, but my passion and purpose. My passion is to teach, counsel, and inspire my students to believe that the sky's the limit. My purpose is to challenge the thinking of my students to change their narrative no matter what obstacles come their way. I am a lifelong learner myself. I am a graduate of Lindenwood University with a Bachelor's Degree in Education, a Masters of Arts in School Counseling, and an Educational Specialist degree.

When I am not teaching I enjoy traveling, trying new restaurants, reading, singing, laughing, playing the piano, going to church, and spending time with family and friends.

While in Ferguson-Florissant, I have taught at Holman Elementary and Halls Ferry Elementary as well. I strive to build strong relationships with my students. It is my hope that every student I encounter, feels like they are my own.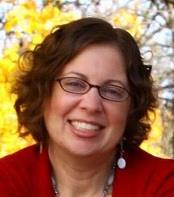 Phone: 314-506-9427
Email:
Degrees and Certifications:
Allison Bender

11th Grade Counselor

I grew up in the suburbs of Chicago, but have called St. Louis home for the past 15 years. I have a BA in psychology from the University of Pennsylvania and a MA in counseling from Missouri Baptist University. This is my 8th year working in education and my 5th year as a counselor at McCluer High School.

I have been married to my husband, a Ferg-Flor graduate, for 19 years. We have two children; a son who is a senior in high school and a daughter who is in 9th grade. We have 3 dogs, and our daughter has 2 rats.

I have a passion for education and making sure that all students have the opportunity to reach their goals. I really enjoy moving through high school with my students, building strong relationships.

Phone: 314-506-9429
Email:
Degrees and Certifications:
Tim Vanderhoof

12th Grade Counselor

I have worked at McCluer for a quarter-century.

I have an amazing wife of 22 years and two daughters 12 & 16.

I love Star Wars, my family, most sports, humor, puzzles, working with youth, outdoors and Star Wars.

It is my great pleasure to be working with the class of 2022 along with Dr.Ford

We are all learning, living, and coping with our current situation. We can do this! Stay positive! Stay Healthy and Take Care. Be careful, but it also means being open to accepting care when needed.

Education: Northfield High, MN

Luther College, IA

Mankato State University,MN

Education: It is my passion and profession. I live vicariously through our students. I value good character and a positive attitude.

Education: "is the most powerful weapon which you can use to change the world" -Nelson Mandela