School Social Work Services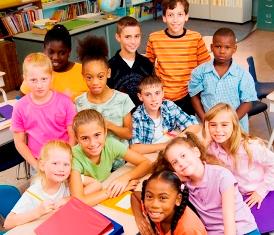 School social workers serve as the link between students, families, and the school. They work with parents, guardians, teachers, and other school officials to eliminate barriers children may have to learning and attempt to ensure that students reach their academic and personal potential. They also assist students in dealing with stress or emotional problems. School social workers address problems such as misbehavior, truancy, and economic hardship and advise teachers on how to cope with difficult students while providing parents with resources.

Please visit our FFSD SUPPORT SITE for resources for parents and educators to use when supporting students.

For more information or questions about how we can help, feel free to call or e-mail one of our school social workers listed below.

DISTRICT SOCIAL WORKERS

Kate Obermeier (314) 213-0714 or kobermeier@fergflor.org

Kate works with all of the district's Pre-K - 2nd grade buildings.

Debbie Bodden (314) 541-0810 or dbodden@fergflor.org

Debbie works with all of the district's 3rd - 5th grade buildings.

Lynda Partee (314) 210-3792 or lpartee@fergflor.org

Lynda works with all of the district's 6th grade centers, middle schools, and high schools.

Taelor Williams (314) 824-2078 or twilliams5@fergflor.org

Mara works with students enrolled in Early Childhood Special Education.

Timothy Merritt (314) 778-1572 or tmerritt@fergflor.org

Tim works with students attending the Restoration and Wellness Center.

Bree Moore (314) 778-1581 or brmoore@fergflor.org

Bree works with students attending the Restoration and Wellness Center.

SCHOOL SOCIAL WORKERS

Halls Ferry Elementary School

Emma Cole (314) 831-1022, x1042 or ecole@fergflor.org

Johnson-Wabash Sixth Grade Center

Andrea Boaz (314) 524-0280 or aboaz@fergflor.org

Wedgwood Sixth Grade Center

Teresa Davis (314) 831-4551, x1082 or tdavis4@fergflor.org

Cross Keys Middle School

Beverly Woody (314) 506-9700, x5765 or bwoody@fergflor.org

Ferguson Middle School

Julia Johnson (314) 506-9667 or jjohnson4@fergflor.org

STEAM Academy Middle School

Robert Elam (314) 824-2422, x1112 or relam@fergflor.org

Innovation School

McKenna Riley (314) 522-6019, x1031 or mriley@fergflor.org

McCluer High School

Victoria Williams (314) 506-9516 or vwilliams@fergflor.org

McCluer North High School

Amani Howard (314) 506-9225 or ahoward1@fergflor.org

STEAM Academy High School at McCluer South Berkeley

Nazell Alston (314) 506-9842 or nalston@fergflor.org

SOCIAL WORKERS FOR STUDENTS-IN-TRANSITION

Janie Burse (314) 824-2036 or jburse@fergflor.org

Janie works with families that are enrolled in the district under the McKinney-Vento Act.

Yolanda Rodgers-Garvin (314) 824-2045 or yrodgers-garvin@fergflor.org

Yolanda works with families that are enrolled in the district under Foster Care and the McKinney-Vento Act.
COVID-19 INFORMATION

To request services from the District Social Work Team, please complete this Social Work Assistance Request Form, and one of our team members will follow up with you as soon as possible.

FOOD

The United States Department of Agriculture, Food and Nutrition Service has approved two retailers--Amazon and Walmart--for online purchasing with use of an EBT card.

SNAP is now accepted at the EarthDance booth at the Ferguson Farmers Market.

For a list of food resources as well as upcoming food distribution events, please visit the Community Food Resources tab. Please note that, as of August 21, 2020, Operation Food Search will no longer be distributing food at the libraries.

EMPLOYMENT

Missouri has launched a virtual workshop (Monday-Friday between 10:00 AM and 2:00 PM) to help workers who have been laid off as a result of COVID-19. Create an account and register for an appointment through the Missouri Job Center. A staff member will call you to talk about unemployment, temporary financial assistance, online job search workshops, and other resources.

UTILITIES

Local utilities are committed to continuing to provide service during the coronavirus pandemic. Most remain committed to NOT shutting off any services during this time, and some have special programs to assist with bill paying. See below for specific utility websites and contact information.

UPDATE FROM AMEREN:

Ameren Missouri recognizes that paying for utilities continues to be a challenge for our customers. Because we understand that there is still a considerable need, Ameren Missouri is donating an additional $500,000 to help customers who don't qualify for LIHEAP pay off their energy bills. In addition to the $4 million pledged earlier this year, this $500,000 donation will help moderate-income families who are having trouble paying their energy bills because of the pandemic.

The funds will be provided through a relaunch of the Clean Slate program!

The Ameren Missouri COVID-19 Clean Slate program is designed to help our most vulnerable, income-eligible customers pay off their past-due utility bills.

In order to assist more customers, the program:

Helps customers with income up to 250% Federal Poverty Level
Provides up to $500 towards remaining balance on their account after paying 25% of the current balance

Allows customers to then make a payment arrangement for what remains
Offers assistance through Cooldownmissouri.org for the elderly, physically disabled, and low-to-moderate income families that have been impacted by COVID-19

Additional information about the COVID-19 Clean Slate program can be found at AmerenMissouri.com/CleanSlate

We are encouraging customers to take advantage of various funding sources, while they are available.

Low Income Energy Assistance Program (LIHEAP). The Missouri Department of Social Services helps income-eligible customers.

The application period for the Summer LIHEAP program has been extended to October 31, 2020
Income eligibility has been increased to up to 150% of the Federal Poverty Level
LIHEAP also includes the Energy Crisis Intervention Program (ECIP) and offers a one-time payment of up to $600
Contact your local Community Action Agency or call 1-855-FSD-INFO (1-855-373-4636) to request an application

Cooldownmissouri.org – Funds are available for the elderly, physically disabled, and low-to-moderate income families.

Low Income Weatherization Assistance –Reduce energy bills by weatherizing a home. Income-eligible customers can call the United Way at 211 to learn about weatherization assistance agencies in an area.

Ameren Missouri- Additional energy assistance funding and options for customers, including those who may not qualify for other utility assistance types and are having difficulty paying their bill:

Payment Agreements allow customers to make a down payment toward their energy statement, then spread their remaining balance over 12 months
Alerts – Stay up-to-date regarding bills and service with text and email alerts
Energy Efficiency Rebates – A variety of energy-efficiency rebates and offers are available to help reduce your energy usage. Visit AmerenMissouriSavings.com for program details
Pick A Due Date lets customers pick the day of the month that is most convenient to pay an Ameren energy bill
Budget Billing Plan- Budget billing takes the average of a customer's past year's bills to determine a new monthly bill amount that they'll pay throughout the year. This makes it easy for them to budget their monthly energy dollars

For questions and a complete list of energy assistance programs, customers are welcome to visit us online AmerenMissouri.com/energyassistance or call 1-800-552-7583.