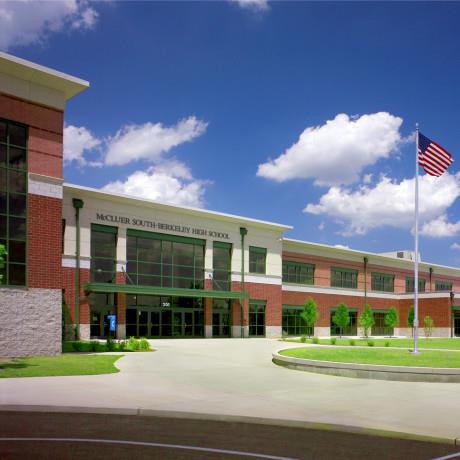 About STEAM Academy at McCluer South-Berkeley High School
The STEAM Academy at McCluer South-Berkeley High School will provide a focused curriculum around the areas of science, technology, engineering, the arts, and mathematics. Each STEAM pathway (Computers Science, Engineering, Business/Finance and Biomedical Science) will allow students to maximize their full potential and engage in meaningful learning experiences. Students will demonstrate their learning through ample project-based learning experiences, real-world field trips and internship opportunities while earning advanced and dual credit for many courses in our accelerated learning environment.

STEAM Academy at McCluer South-Berkeley is:

A rigorous and accelerated learning environment
A focused curriculum with electives enhancing career pathways
A uniform school with expectations of excellence for student academics, attendance and attitude
A college preparatory environment where students are coached to earn college credit and apply for scholarship opportunities and acceptance to prestigious colleges and universities
An authentic high school experience with student leaders shaping our extra-curricular options through student voice and choice

For more information, contact ichoosesteamhigh@fergflor.org or call Dr. Jeff Tandler (Interim Principal) at 314.506.9800.