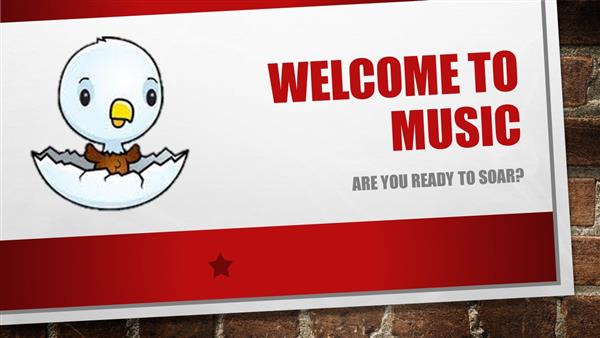 WELCOME TO MUSIC!

All students (grades K-6) visit Music class three times weekly.

Grades K-4 are taught with curricular textbooks (which includes the six elements of Music which are manifested through singing, dancing, rhythm activities, and playing classroom instruments), Grade 5 experiences Music/Art/World History (very cool stuff), and Grade 6 studies Musicals and Theatre Arts (also very cool and fun).

Once school starts, 5th and 6th Graders and their parents can click on the link (on the lefthand side of this page) for lesson details, links, and info. :-)

WARNING: Music class includes FUN EDUCATIONAL ACTIVITIES every day!

MRS ANDERSON is the MUSIC teacher

MiSS MURREN is the BAND teacher (woodwinds, brass, percussion)

MISS FITTER is the ORCHESTRA teacher (violin, viola, cello, bass)

See below for our contact information...