Principal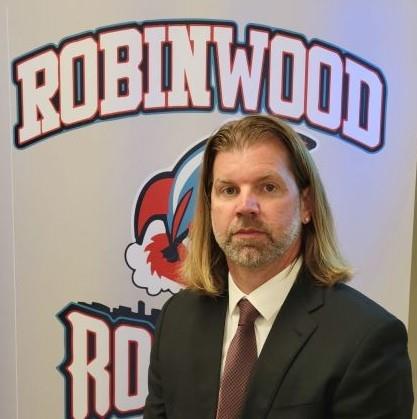 Phone: 314-831-4633
Email:
Degrees and Certifications:
Mr.

Sean Joyce

Sean Joyce is a graduate of Lindenwood University with a Master of Arts in Educational Administration, as well as a Bachelor of Science Degree from SIU-E in Elementary Education.

Mr. Joyce has served the Ferguson-Florissant School District since 1999, and is currently the proud principal of Robinwood Elementary. During his tenure in the district, he has served as the principal at Griffith, interim principal at Combs, instructional coach, teacher, and athletic coach.

Mr. Joyce supports teachers, students and parents by establishing a climate and culture that is committed to growing and developing a learning community.

Our continued focus this year will be to foster relationships and increase achievement levels of ALL students. In addition, we will work together to ensure that we create a school environment where staff, parents, and community members support each student in becoming a successful learner and a productive, responsible citizen who cares about humanity. We will continue to learn together as we venture into a virtual world of learning for the 2020-2021 school year.
Dean of Students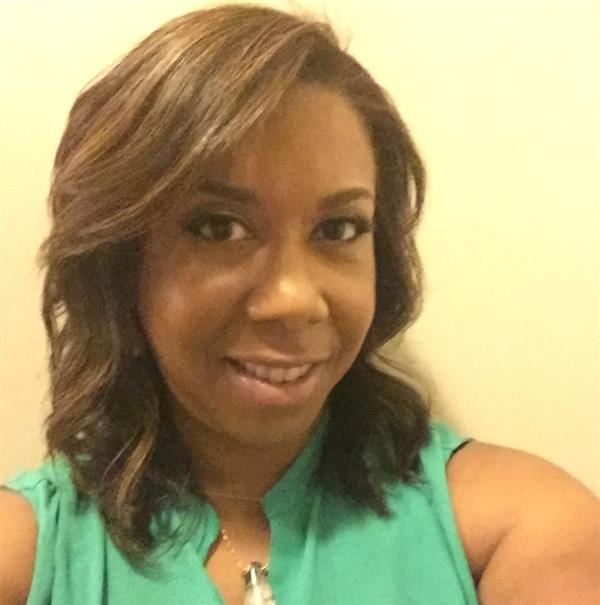 Phone: 314-831-4633
Email:
Degrees and Certifications:
Dr.

Kemba Metropolous

Dr. Kemba Logan Metropoulos,
Dean of Students

Not many people can say they grew up in an elementary school, but I can. My mother was an elementary school teacher from the time she graduated from college until the day she passed away. I went to Spoede School where my mom taught 6th grade. Spoede School felt like my second home because my brother and I would play or finish our homework while my mom graded papers and prepared for the next day. The teachers and staff were bonus aunts and uncles that looked out for us just like they looked out for each other.


To say I love school is an understatement. I earned my Bachelor's degree as well as my Juris Doctor from Washington University in St.Louis. After my amazing experience in the Gateway Writing Project at the University of Missouri-St Louis (UMSL), I decided to earn my Education Specialist degree from UMSL as well. I taught English at Jennings Senior High School, McCluer North High School, and Parkway Central High School before coming back to Ferguson Florissant School District to be the Dean of Students at Robinwood Intermediate School. Some people may be confused about why I chose to work at Robinwood, especially after teaching English for 14 years at the high school level in addition to dual enrollment writing classes for college credit through UMSL. Over the years, it would break my heart when I heard many students tell me that they didn't like reading, writing was overwhelming, and school was not a pleasant experience for them.


One of my fundamental beliefs is that joy and learning should coexist-I learned that from my mom. Dr. Thomas Hoerr, one of my favorite professors from my Education Specialist program at UMSL, and his leadership at New City School inspired me to find a school that was truly student-centered where I could add value to the community. I've found that at Robinwood. I am blessed to work with Mr. Sean Joyce and our Robinwood staff that tirelessly work to have a joyful, student-centered school. Our shared vision is that Robinwood Intermediate School is a great place for us to learn and grow-together. As the Dean of Students, I can support our students and staff to ensure Robinwood provides an ideal positive learning environment that empowers each student that enters our building. I believe that if my mom was alive today, she'd be proud of me and the fact that I belong to such a fantastic community at Robinwood. Fortunately, my dad is still with me and is happy to see me in my position at Robinwood following in my mom's footsteps.


My hope for each student is to have wonderful memories of their days at Robinwood just like I have from my elementary school and to leave with a solid foundation for the rest of their education in addition to a lifelong love of learning. I enjoy sharing the books Giovanni, my son, and I love to read with Robinwood students. When I am not watching Giovanni play soccer or conduct scientific experiments, I enjoy reading, cooking, and getting back into jogging. My husband is a social studies teacher at McCluer North, so we enjoy going to museums and discovering restaurants in each city we visit together.
Instructional Support Leader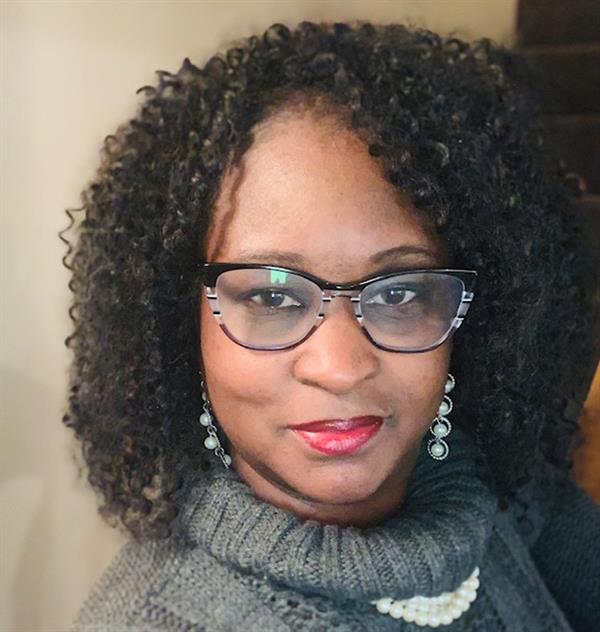 Phone: 314 831 4633
Email:
Degrees and Certifications:
Dr.

Renetta Batteast

Dr. Renetta Batteast has been a member of the Ferguson-Florissant family since 2004. She began her career at Airport Elementary as a classroom teacher, and then as the Instructional Support Leader at Griffith Intermediate. Dr. Batteast currently serves as an Instructional Support Leader at Robinwood Intermediate, and is so excited to be part of the Robinwood Rockets family!

Dr. Batteast earned her doctorate degree in Educational Leadership from Maryville University. She also holds a master's degree in multidisciplinary studies from Webster University, a master's degree in Educational Leadership from Lindenwood University, a master's degree in Reading, and a bachelor's degree from Webster University in Human Resource Management with a minor in Computer Science. Dr. Batteast also holds K-8 Principal certification, K-12 special reading certification, as well as K-12 gifted education certification.

Dr. Batteast is a mother of four beautiful children, and has been married for 25 years to her wonderful husband, David. She enjoys listening to music, reading, traveling, and spending valuable time with family and friends.

Dr. Batteast looks forward to supporting teachers in implementing the best instructional practices that will promote student success and inspire the young minds here at Robinwood Intermediate School.