2021-22 KINDERGARTEN REGISTRATION INFORMATION

Kindergarten registration for the 2021-2022 school year is now open for the Ferguson-Florissant School District. According to state law, a child must be five (5) years old before July 31 to attend kindergarten in the fall.

To confirm your residency and locate your student's school, please use the map and boundaries link.

2021-22 KINDERGARTEN REGISTRATION BEGINS APRIL 12

Ferguson-Florissant School District families registering for kindergarten should complete registration using the Parent Portal. Proof of residency and updated immunization records are required to finalize registration.

Information Needed to Enroll

To enroll a student in the Ferguson-Florissant School District, the parent or court-appointed legal guardian of the student must provide the following items:

Immunization Records: State law and the St. Louis County Department of Health require certain immunizations to attend school

Birth Certificate:

Kindergartners must be five (5) years old on or before July 31

Proof of Residency:

(1 item from list A and 2 items from list B)

Click here to view acceptable documents

Proof of Custody or Guardianship (If applicable):

Birth Certificate, Court Appointed Documents, Divorce Decree, DFS Placement Paperwork, Foster Care Documentation

Photo ID of Parent/ Legal Guardian: A driver's license or any other state ID is acceptable, as well as a passport

If you are having trouble completing the online registration process or have questions, please contact Admissions by emailing admissions@fergflor.org. Additional videos and other helpful information may also be found by clicking Admissions.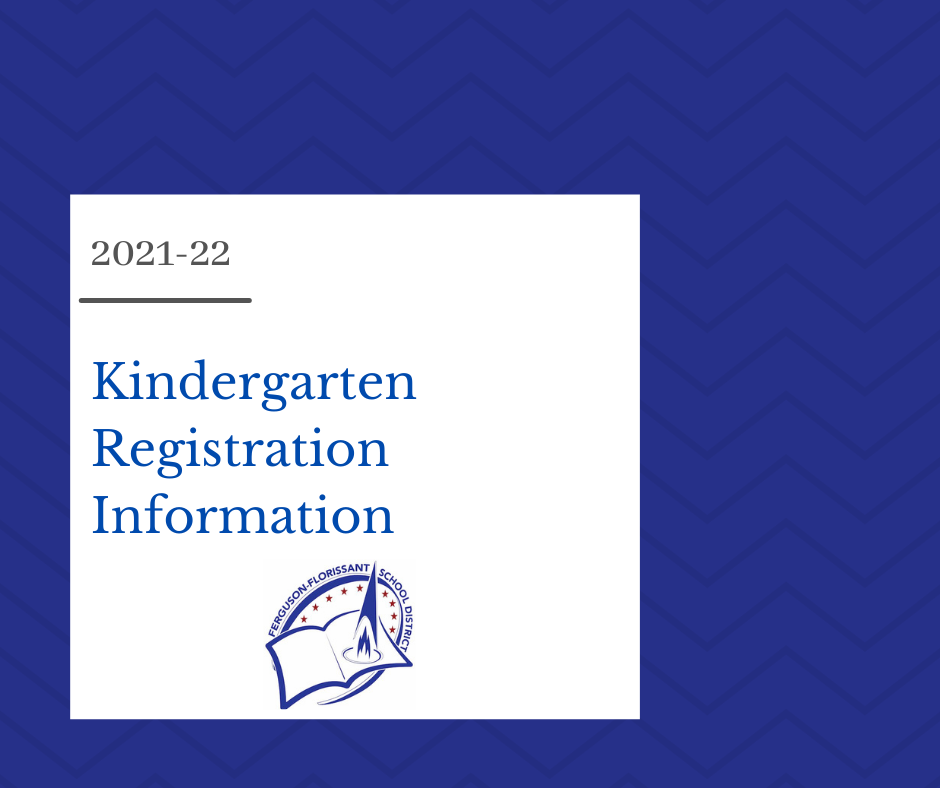 Additional Kindergarten Resources