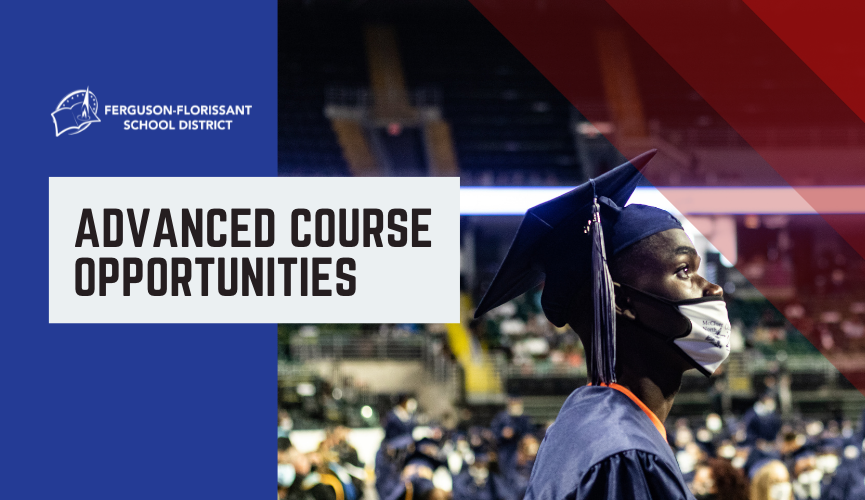 The Ferguson Florissant School District offers several programs that are designed for students who are looking to challenge themselves academically. These courses offer advanced, college level intellectual challenges through various forms of curriculum, which are designed to improve competitive advantage for college admission or other advanced study, and increase scholarship opportunities. By taking an AP, IB, Dual Credit, Dual Enrollment, or other advanced courses, you may also be able to earn college credit.

When considering course selection, please factor in student interest, career pathway, and post-secondary plans. Courses offered at various levels may provide your student with increased opportunities for BOTH college and career after high school. Students should work with their guidance counselors to ensure that their individual career and academic plans are in place, and account for the courses they need for college and career upon graduation. Advanced programs that are offered in the Ferguson Florissant School District are listed below.

For more school/building specific information, please contact the school directly, or check their websites for more information.
For more information regarding these programs, contact your school directly or contact the District IB/AP coordinator, Byron Crawford at Bcrawford@fergflor.org.