Food Safety & Reheating Instructions for Virtual Learning Meal Kits
Picking up our meal kits?

Don't forget these food safety & reheating instructions!

Enjoy your school meals!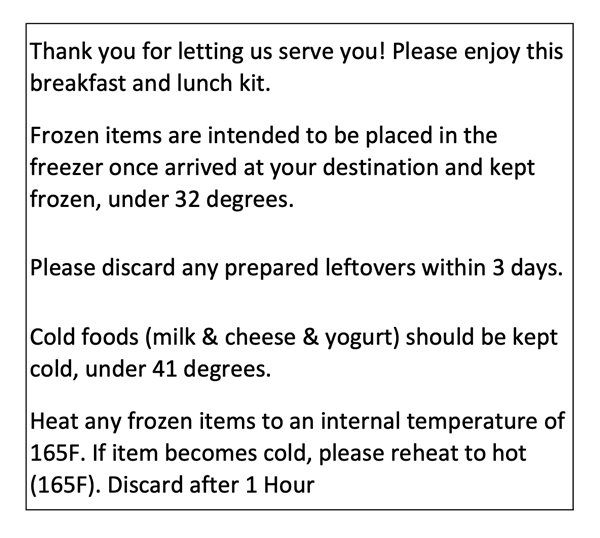 Virtual Learning School Menus
Don't forget to pick up a meal kit for your students learning virtually! Have a look at what's on the menu for March!