Return to Headlines
Jennifer Lane Named 2021-22 Advocate of the Year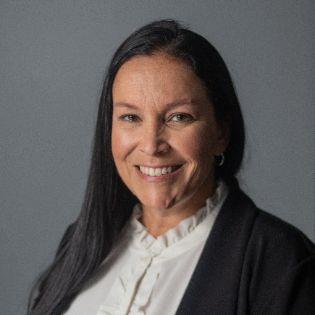 Jennifer Lane, school counselor coordinator for the Ferguson-Florissant School District, has been named the 2021-22 Advocate of the Year by the Missouri School Counselor Association.
School counselors led the nomination effort among the district's school counseling team, who shared her support and dedication for the profession and the impact she makes on school counselors. Lane has been with the district for 22 years, starting as a special education teacher. She became a school counselor in 2005 before starting her current position as school counselor coordinator in 2010.
"Jennifer's passion for her work is incredible," said Dawn Claggett, a school counselor at Parker Road Elementary. "She is always striving to create a work atmosphere where people feel valued and supported."
Lane is passionate about the school counseling profession and the students and families that she serves. When asked what is her motivating force, she replied, "My thought process is always, what can I do and how can I best support counselors each and every day."
During the pandemic, Lane created templates specifically for counselors to use during virtual learning on Canvas, the District's virtual learning platform. To ensure counselors were successful with Canvas, Jennifer jumped at the opportunity to train them on the platform. She wanted to make sure that counselors had the tools needed to best support students during a school year that was unlike any other.
Sara Luesse, a school counselor in Webster Groves School District, said, "Jennifer takes counselors' suggestions and uses those suggestions to advocate for better counseling support in schools. She understands that better counseling support extends to increased student support."
The Missouri School Counselor Association will formally recognize Lane during its statewide gala in December at the Missouri State Capitol in Jefferson City, Missouri.