Return to Headlines
Parent Engagement Tips for School Success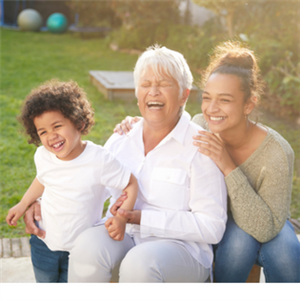 Daydreaming can be a productive use of time


It may sound surprising, but daydreaming can be a useful activity as kids start thinking in more abstract terms. Daydreaming helps children reduce stress. It allows them to be creative, develop empathy and spend time on self-reflection. Give your child some free time and a place to daydream undisturbed. Build a little downtime into family activities, too. After a ball game, relax on a hill. Watch the clouds.
https://tpitip.com/?12iE12306
Families play a part in safety at school


You want your child to behave and be safe at school. One way to help is to talk together about behavior and safety issues. Review the school rules and discipline policies, and make it clear that you expect your child to follow them. Role-play ways to behave in different situations so your child is comfortable and knows what to do. Meeting your child's friends and their families is another good way to ensure that your student spends time in safe, well-supervised settings.
https://tpitip.com/?12iF12306
Encourage active, organized and persistent learning


Learning well involves more than just listening in class. To give their best effort in school, students also need to arrive well-rested and prepared, with completed schoolwork and supplies. In class, your child should ask questions, offer opinions and participate in discussions. At home, help your child create a system to keep track of schoolwork. Encourage persistence, and show confidence that your child's efforts will pay off!
https://tpitip.com/?12iG12306
Parent Engagement Tips for Families in Spanish
Soñar despierto puede ser muy productivo


Podría resultarle un tanto sorprendente, pero soñar y fantasear puede ser una actividad útil a medida que los niños comienzan a adquirir la capacidad de pensar de forma más abstracta. Fantasear ayuda a los niños a reducir el estrés. Les permite ser creativos, adquirir empatía y reflexionar sobre sí mismos. Dele a su hijo un poco de tiempo libre y un lugar donde pueda fantasear sin interrupciones. Además, agregue un poco de tiempo de descanso en las actividades familiares. Por ejemplo, después de jugar a la pelota, relájense sobre una colina y miren las nubes.
https://tpitip.com/?22iE12306
Las familias son un elemento clave en la seguridad escolar


Usted quiere que su hijo se porte bien y esté seguro en la escuela. Una manera de ayudar es hablar sobre cuestiones de comportamiento y seguridad. Revisen juntos las reglas y las políticas disciplinarias de la escuela, y dígale que usted espera que las obedezca. Hagan un juego de roles de maneras de comportarse en diferentes situaciones para que su hijo sepa qué hacer y se sienta cómodo. Conocer a los amigos de su hijo y sus familias también será útil para asegurarse de que pase tiempo en lugares seguros y supervisados.
https://tpitip.com/?22iF12306
Fomente el aprendizaje activo, organizado y constante
Para aprender con eficacia, no basta con escuchar en clase. Para rendir al máximo, su hijo también tiene que llegar a la escuela preparado y bien descansado, y con los materiales necesarios y la tarea terminada. En clase, debe hacer preguntas y participar en los debates. En casa, ayúdelo a crear un sistema para organizar su trabajo escolar. Anímelo a ser perseverante, ¡y muestre confianza en que su esfuerzo rendirá frutos!