School Social Work Services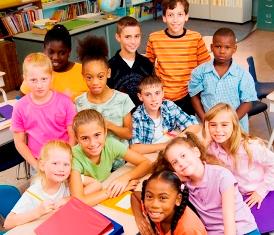 School social workers serve as the link between students, families, and the school. They work with parents, guardians, teachers, and other school officials to eliminate barriers children may have to learning and attempt to ensure that students reach their academic and personal potential. They also assist students in dealing with stress or emotional problems. School social workers address problems such as misbehavior, truancy, and economic hardship and advise teachers on how to cope with difficult students while providing parents with resources.

For more information or questions about how we can help, feel free to call or e-mail one of our school social workers listed below.

Kate Obermeier (314) 213-0714 or kobermeier@fergflor.org

Kate works with all of the district's Pre-K - 2nd grade buildings.

Debbie Bodden (314) 541-0810 or dbodden@fergflor.org

Debbie works with all of the district's 3rd - 5th grade buildings and 6th grade centers.

Lynda Partee (314) 210-3792 or lpartee@fergflor.org

Lynda works with all of the district's middle and high schools.

Timothy Merritt (314) 778-1572 or tmerritt@fergflor.org

Tim works with students attending at the Restoration Center.

Bree Moore (314) 778-1581 or brmoore@fergflor.org

Bree works with students attending the Restoration Center.

Whitney Johnson (314) 562-4190 or whjohnson@fergflor.org

Whitney works with families that are enrolled in the district under the McKinney-Vento Act.
COVID-19 INFORMATION

To request services from the District Social Work Team, please complete this COVID-19 Social Work Assistance Request Form, and one of our team members will follow up with you as soon as possible.

Local utilities are committed to continuing to provide service during the coronavirus pandemic. They will NOT be shutting off any services during this time. See below for specific utility websites and contact information.

Mercy is offering drive-through testing for individuals exhibiting a fever of 100.4 or higher, a dry cough, and shortness of breath. Call their clinical support line at (314) 251-0500.

SSM Health is offering online screening and virtual visits through their website.